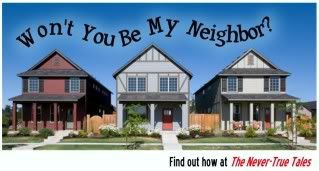 So I've been working almost a full week now. Obviously, I need a vacation.

And look at that! I get one!

This employment thing isn't so hard if you do it right. Here's how it works, people: you look for a job in a school district, then you wait until the last third of the year to apply. Then you make sure you set your start date for the week before Spring Break. After that, you can count the weeks until summer. (You're welcome.)
So I survived my first week as a part-time working mom and part-time work-at-home-per-usual mom and a get-up-before-God-ever-intended-to-work-out mom, and to reward me for all my effort (or maybe because we've had this planned for a while now), we're leaving for a week of sun and fun (in that order...the sun is the priority) in Death Valley National Park. I'll be mixing a little business with pleasure, reviewing some hotels and travel gear for
Pitstops for Kids
along the way and back, but mostly, this is about taking a break, and being warm, and spending time with family.

Now, I know that "Death Valley" doesn't conjure the same mental image of warm-weather high life as say, "Bahamas" or "Cabo" does, but trust me when I tell you, it's all that and a barrel of monkeys. (Well, I don't think there will be monkeys, but we're driving through Vegas, so I guess you never know.) But it's pretty stellar if you're more of the outdoorsy exercise type than the lie-about-by-the-pool-beckoning-pool-boys-while-sipping-something-whipped-and-fruity type (of which I'm the former, because I can't afford a vacation that includes the latter). All I'm saying is give a destination a chance before you mock it, because when I mentioned where we were going to an accquaintance last week, she actually laughed at me. As in, "Bwah ha ha ha! Aren't you always so funny!" And then she kind of came to an abrupt start and said, "Are you serious?"

That's not cool.

But neither is Death Valley (so there). In fact, it's just about never foggy and rainy, so chew on that while enjoying your Oregon spring break, accquaintance lady. It's deliciously warm in the early spring, and if we're lucky, there will be wildflower blooms, and there will definitely be night walks under a ridiculously starry sky and hikes through canyons that literally change color from rust to red to copper to sienna, and if you think all of the aforementioned shades are the same color, you've got to come see for yourself.
Oh, and there is a pool...it's a hot spring fed number by which I'll be sunbathing in
my new swimsuit.
And it comes with four little pool boys (my three plus my nephew) sporting foam noodles and snorkels.
If I had to disclose one drawback to Death Valley, it'd be its lack of 3G-friendliness. Or any kind of internet connection compatability at all, to be specific. So any updates will be sporatic, but you can be sure I'll be thinking of you all and pining for my return to bloggyland. (Er, almost certainly.)
If you have a
Won't You Be My Neighbor
post today, please link up! I should have time to read and enjoy before we pack up and go!
Next week, I'll be leaving the Neighbor Friday linky in Kristen of Motherese's capable hands, so head on over there to link up on March 26th!