I didn't plan it this way, but turns out, this post is 1. an
Open Letter To...
2. a Wordful Wednesday submission, and 3. a reminder about the Won't You Be My Neighbor series!
Just trying to give you your money's worth around here.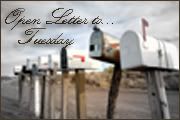 Open Letter to Nate:
I have no doubt you'll make a great dad someday, but in the meantime, you're a pretty killer oldest cousin. For a kid who bounces off the walls most days, you sure can mellow when a certain someone needs you to hold his hand, wipe a tear, or offer a cookie (shhh, don't tell his mother!). I don't know how it happened, but you're dependable. You're sensitive. You're calm in the face of adversity (and diaper emergencies). In fact, I'd go so far as to say that at age 10, you're...nurturing. (You must have gotten it from your father.)
If the true measure of a man lies in how he treats those less powerful than himself, well then...you're a man. (At least when your cousin is visiting.)
P.S. Homer, we miss you here in Oregon, you cool dude. Come back and hang out with your buddy Nate anytime.
For more Wordful Wednesday pics, visit
Seven Clown Circus
. And be sure to come back on Friday to read the first
Won't You Be My Neighbor
guest post by Kristen of
Motherese
. Kristen is a talented writer whose blog I added to my favorites list because she never fails to make me think, ponder, or laugh (or all three!) After getting to know her here, it's my hope that you'll follow her back 'home' and continue to enjoy her writing!
Be sure to link up your own guest posts with the linky, too!